Overview
Make plans now to be a part of the 2022 MASI Spring Conference. This year's conference is set for all day on Tuesday, March 29 and will be held at the Country Club of Jackson.
SIX HOURS of Continuing Education Applied for:
Agents—Adjusters—PC and Health—MSCLE—CCM—CRC—PT—OT
In addition to the day-long conference on Tuesday, MASI members and friends will gather the night before for a festive Pre-Conference Reception. Location TBD!
MASI Event Cancellation Policy
To adequately prepare for a successful event, please review and understand that cancellations made 30 days or more in advance of the event date will receive a 100% refund. Cancellations made within 14 and 29 days in advance of the event date will incur a 50% fee. Cancellations made within 13 days of the event will not receive a refund.
Agenda
March 28, 2022
5:00 – 7:00pm
Pre-Conference Reception
Anjou
Ridgeland, Mississippi
March 29, 2022
7:15 – 8:00 a.m.
Faith Based Claims Association Breakfast
Step Morgan, Director of Admissions, Reformed Theological Seminary
8:00 – 8:30 a.m.
Registration, Continental Breakfast & Exhibitor Networking
8:30 – 8:45 a.m.
Welcome
8:45 – 9:45 a.m.
Work Comp Representatives from other State
Panel Discussion
9:45 – 10:45 a.m.
Bad Faith Overview in Mississippi Workers' Compensation Matters
(1 Hour of Ethics)
Gregg Caraway, JD, Wells Marble
10:45 – 11:15 a.m.
Morning Break with Exhibitors
11:15 – 12:15 p.m
Workforce Development Regarding the Needs of Self-Insured Employers
Ryan Miller, Accelerate MS
12:15 – 1:00 p.m.
Conference Lunch and Exhibitor Networking
MASI Legislative Update
1:00 – 2:00 p.m.
Reconstruction Treatment Options in Tailoring Patient Needs for Return to Work
Derek M. Culnan, MD, FACS, Merit Health Central
2:00 – 3:00 p.m.
Welcome
8:30 – 8:45 a.m.
Investigations in the Age of Geosocial Data
Chris Canziani, DigiStream Investigations
3:00 – 3:30 p.m.
Afternoon Break & Door Prizes with Exhibitors
3:30 – 4:30 p.m
Work in Post-COVID Patient Recovery — Inpatient and Outpatient Facilities
Methodist Rehabilitation Center
4:30 p.m.
Final Announcements—Cash Giveaway—Adjourn.
Presenters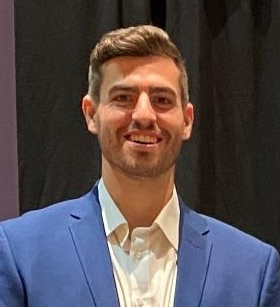 Chris Canziani
Account Manager
DigiStream
Chris Canziani is the Account Manager for the Gulf Coast region under DigiStream's Florida affiliate. Prior to this role, he conducted in-depth desktop investigations as a Research Analyst, managed intelligence operations as the Workflow Coordinator, and was cross trained in DigiStream's finance department as the Accounting Assistant. Chris is currently meeting with our southeastern clients to ensure best practice investigations and help clients reach their claims goals. Prior to entering the world of investigations, Chris earned his Bachelor of Arts degree in Political Science and Government from California State University, Chico and spent time as a Legislative Aide at the California State Capitol.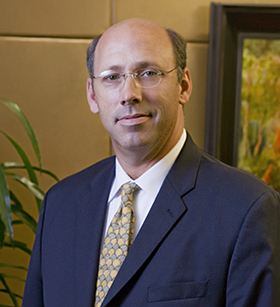 Gregg A. Caraway, JD
Wells, Marble
Gregg Caraway has practiced civil litigation since 1989 and has worked on cases in various jurisdictions across the United States. His work focuses on general litigation, insurance litigation, commercial litigation, and wills and estates litigation. He also serves as a mediator in various types of cases. In 2018, Gregg was named a Top Ten lawyer in Mississippi by the Mississippi Business Journal. He has also been named a Mid-South Super Lawyer and a Best Lawyer in America. He is a graduate of the University of Mississippi and the University of Mississippi School of Law.
In addition to his practice, Gregg is active in the community and has served on various civic, youth, and church boards in the region.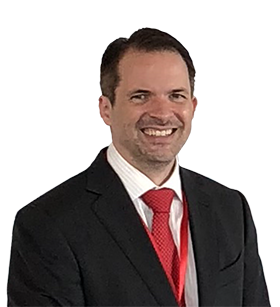 Derek Culnan, MD
Burn, Plastic, and Critical Care Surgeon
JMS Burn and Reconstructive Centers of America – Jackson
Upon graduating medical school at Rutgers in New Jersey, Dr. Derek Culnan began his residency in general surgery at Pennsylvania State University, followed by a research fellowship in shock with Dr. Robert Cooney. He moved to Indiana to pursue a fellowship in plastic surgery with Dr. Rajiv Sood. It was there that he developed a love for traumatic hand injuries and burn injury. Dr. Culnan pursued his interests with a fellowship in surgical critical care and burn surgery at the University of Texas Medical Branch and Shriner's Hospitals for Children – Galveston. It was there he met his wife and became a Shriner. As he says, any organization dedicated to improving the lives of children is one worth joining.
Dr. Culnan and his wife subsequently moved to Mississippi where he joined the team at the JMS Burn and Reconstructive Center at Jackson. During this time, he became section editor of the Journal of Burn Care and Research as well as associate editor of the journal of Microsurgery. After a brief stint in Richmond with an affiliated burn center, Dr. Culnan has returned to Mississippi as medical director of the burn center at Merit Health Central for JMS. He has three children, a pack of dogs, a parrot, and a wife who enables him and is out of his league.
Step Morgan
Director of Admissions
Reformed Theological Seminary
A native Mississippian, Step spent 20 years as a manager, consultant, and corporate trainer in the field of customer service before enrolling as a Master of Divinity student at RTS. Prior to enrollment he served as a Ruling Elder and is presently a candidate for ministry in the Presbyterian Church in America (PCA).
Step and his wife, Jessica, have five children. They are members of Pear Orchard Presbyterian Church.
Register Now