Overview
MASI: The Self-Insured Frontier
September 20-22, 2023
Beau Rivage Resort, Biloxi
Saddle Up!
Join your fellow MASI members and friends as we explore the self-insured Wild West at the 25th annual fall conference! This year's meeting, MASI: The Self-Insured Frontier, will be your chance to ride the range with Mississippi's self-insurance industry leaders. Take advantage of the numerous educational and networking opportunities presented throughout the conference while visiting with cowboys from every aspect of the self-insurance workers' compensation and health insurance industry.  Registration is now open!
8 Hours Continuing Education
Faith Based Claims Association Breakfast
Updates from the Mississippi Workers' Compensation Commission and Mississippi Insurance Department
Conference Kick-Off Golf Tournament
Presentation by Self-Insured Employer
Welcome Reception and Drawdown Party
Exhibitor Door Prizes
$1,500 Drawdown Grand Prize
The return of Canvas & Cocktails
Afternoon Break Out Sessions – Work Comp Track and Health Benefits Track
Business presentation: Active Shooter and Workplace Safety
This year's conference agenda will provide the latest information on the self-insurance market in Mississippi. If you operate a business with employees in Mississippi, this conference is for you!
Who should attend?
Current and prospective self-insured employers, chief executives, financial and operating officers, human resource personnel, risk managers, loss prevention and safety personnel, attorneys, insurance consultants, healthcare providers, vocational rehabilitation professionals, physical therapists, case managers, third party administrators, group fund administrators, group fund trustees, claims administrators, state and local government representatives, legislators and regulators… anyone involved with workers' compensation and health benefits in Mississippi.
Dress Code
Cowboy Casual – Jeans and Boots!
Specials Needs and Accommodations
If you require special accommodations, including food allergies, please contact MASI Executive Director Wendy Powell at (601) 749-6274 or wendyp@masiweb.org so that plans can be made accordingly.
Event Cancellation Policy
To adequately prepare for a successful event, please review and understand that cancellations made 30 days or more in advance of the event date will receive a 100% refund. Cancellations made within 14 and 29 days in advance of the event date will incur a 50% fee. Cancellations made within 13 days of the event will not receive a refund.
Attendees
Exhibitors
Exhibitor Registration
Exhibitor Online Payment / Exhibitor Form to Pay with a Check / Exhibitors Registered
The success of the MASI Fall Conference is largely due to our exhibitors and we hope you will plan to join us this year!
Booth Specifics
The exhibit fee includes two complimentary registrations, signage, tickets to receptions, lunch, general sessions, and Drawdown party. Every exhibitor will have a curtained area with a six-foot, covered table and two chairs. Exhibit space will be assigned according to the sponsorship level and the date each application and payment was received at the MASI office. Every effort will be made to comply with your choices; however, MASI reserves the right to relocate booth assignments to ensure a well-run show. If any shipping is involved, contact MASI for shipping guidelines. Electricity is available upon request at an additional charge of $50 per booth.
Please note: If an exhibit booth is part of a sponsorship package, the maximum complimentary registrations remain two.
Set Up and Take Down
Your booth can be set up on Wednesday, September 20 between 1 p.m. and 5 p.m. or on Thursday, September 21 prior to 7:15 a.m.  Exhibit takedown will occur Thursday, September 21 between 4:00 p.m. – 6:00 p.m., but please not before.
Conference activities will take place in the Exhibit Hall to maximize opportunities for visibility with attendees. See the schedule below for opportunities you have to network with our attendees.
Wednesday, September 20
Set up: 1 p.m. — 5 p.m.
Opening Reception: 6 p.m. — 7:30 p.m.
Thursday, September 21

Breakfast with Exhibitors: 7:30 — 8:15 a.m.
Morning Break: 10:30 — 11 a.m.
Lunch: 12 noon — 1 p.m.
Afternoon Break: 2:30 — 3 p.m.
Take Down: 3:01 p.m.
All exhibitors are encouraged to stay for the Thursday night Drawdown Party from 5:30 to 7 p.m. Another great way to network with all the attendees.
Each exhibitor is asked to decorate their booth with a rodeo theme to encourage interactivity with attendees. Decorating your booth and participating in the Booth Judging Contest is optional, but it makes the Exhibit Hall so much more exciting for conference attendees. And, the winner of the Best Decorated Booth receives half off the exhibit fee for the next year (a savings of $400)!! From the cattle drive to lassos and reins, there are lots of ways to show off your creativity while spotlighting your product and services to attendees.
Exhibitor Game Piece
Attendees will be given a Game Piece that includes every exhibitor listed. With this card, attendees will be encouraged to visit each booth throughout the day. When an attendee comes by your exhibit, please mark the card with a stamp/sticker.
IMPORTANT: Something to know that is different from previous years! This year, we are going to use the Exhibitor Game Piece as entry for the attendees into a drawing for $500. This is the only drawing that will take place from these cards. We believe a chance for a $500 cash prize is a great encouragement to our attendees to come by and visit with each of you!
Door Prizes
Please consider bringing a Door Prize with you to the Fall Conference. Attendees love to win a Door Prize! We ask that your door prize have a minimum value of at least $25 and you hold it at your booth until the Drawdown Party on Thursday evening. You are encouraged to display your Door Prize at your booth to invite people to visit with you!
IMPORTANT: Something to know that is different from previous years! You are welcome to collect business cards and give your door prize away by drawing from the business cards that you collect at your booth. We will not be drawing for vendor door prizes from the "Exhibitor Game Pieces" given to every attendee. You are welcome to draw the card and present your Door Prize to the winner on stage prior to the Drawdown.
Cancellation Policy
If cancellation of the conference becomes necessary, MASI will work with each exhibiting company to use funds at a future event, converting funds to sponsorships, or some other solution.
Rules, Regulations, and Ethics
When the exhibit space is open, it is required that a representative be present at your booth.
No part of an exhibit, or any sign relating thereto, shall be pasted, nailed, or otherwise attached to the walls, background, doors, etc., of the Beau Rivage in any way as to deface the same. Damage arising by a failure to observe these rules shall be paid by the exhibitor.
The rights and privileges of any exhibitor shall not be infringed upon by another. Interviews, demonstrations, distribution of literature, etc., must be made inside the exhibitor's booth. Canvassing outside the booth is forbidden. Two or more firms or subsidiaries may not exhibit in a single space.
Due to BMI/ASCAP copyright laws, no exhibiting company will be allowed to play any form of music in their exhibit booth. To avoid congestion in the aisles, no motion pictures, or musical attractions will be permitted in booths.
Hold Harmless Clause
The exhibitor assumes the entire responsibility and liability for losses, damages, and claims arising out of exhibitor's activities on the premises and will indemnify, defend, and hold harmless the Beau Rivage and MASI, its agents, servants, and employees from all such losses, damages, and claims.
No Shows
Any company which reserves a booth space and does not inform MASI of its plans for non-attendance in writing will not be permitted to participate in future MASI exhibitions and will also forfeit 100 percent of the total cost of the exhibit space assigned.
IMPORTANT:
MASI RESERVES THE RIGHT TO REFUSE EXHIBIT BOOTH SPACE TO, OR CANCEL SPACE RESERVED BY, AN EXHIBITOR AND/OR EXHIBITING COMPANY FOR FAILING TO COMPLY WITH ALL RULES, REGULATIONS, AND ETHICS OUTLINED IN THIS DOCUMENT.
Exhibitor Online Payment / Exhibitor Form to Pay with a Check
Sponsorships
Sponsorships help fund the programs and activities of the conference and are a great way to stand out from the crowd, generate visibility, and show support of MASI to meeting attendees. Sponsor participation keeps registrations prices affordable so any self-insured company, large or small, can send representatives to the conference. Reservations are now open for the following sponsorship opportunities.
Sponsor Online Payment / Sponsor Form to Pay with a Check / List of Sponsors Registered
Monetary Grants to the Conference
Platinum: $2,500
Company name displayed on conference signage, printed materials, and MASI website.
Half-off price off exhibit booth cost.
Two complimentary registrations to conference.
Maximum of two complimentary registrations when combined with booth in the exhibit hall.
Gold: $1,250
Company name displayed on conference signage, printed materials, and MASI website.
One complimentary registration to conference.
Silver: $750
Company name displayed on conference signage, printed materials, and MASI website.
Other Opportunities for Visibility
Welcome Reception: $3,000 – 1 available. Exclusive Sponsorship
Company logo displayed on conference signage, printed materials, and MASI website.
Additional recognition as the exclusive sponsor during the Welcome Reception.
Half-off price off exhibit booth cost.
Two complimentary registrations to conference.
Maximum of two complimentary registrations when combined with booth in the exhibit hall.
Drawdown Party: $3,000 – 1 available. Exclusive Sponsorship
Company logo displayed on conference signage, printed materials, and MASI website.
Additional recognition as the exclusive sponsor during the Drawdown Party.
Half-off price off exhibit booth cost.
Two complimentary registrations to conference.
Maximum of two complimentary registrations when combined with booth in the exhibit hall.
Faith Based Claims Association Breakfast: $3,000 – 1 available. Exclusive Sponsorship
Company logo displayed on conference signage, printed materials, and MASI website.
Half-off price off exhibit booth cost.
Two complimentary registrations to conference.
Maximum of two complimentary registrations when combined with booth in the exhibit hall.
Speaker Sponsorship: $1,000
Company logo displayed on conference signage, printed materials, and MASI website.
Game Piece Sponsor: $750
Company logo displayed on game piece used by all attendees to compete for $500 cash prize by visiting all exhibit booths.
Golf Tournament
MASI's 2023 Annual Fall Conference Golf Tournament
Conference Kick-Off Event
Wednesday, September 20, 2023 at Windance Country Club
Sponsorship opportunities available. All sponsors will be recognized as part of the Fall Conference events.
Click here to pay online for golfer registration and sponsorships.
Click here to download registration form and pay for golf registrations and sponsorships with a check.
If riding the range is not your idea of a fun way to spend an afternoon, consider joining your fellow golfers at the Conference Kick-Off Golf Tournament. Thanks to incoming MASI President Glenn Partrick's love of the game, we will host a golf tournament on Wednesday, September 23 at Windance Country Club in Gulfport.
Lunch will begin at 11 a.m. and the first tee time will begin at 12:30. The field is limited to the first 24 players due to the need for tee times and the goal of getting everyone back to the Beau Rivage in time for the Welcome Reception on Wednesday night.
Canvas and Cocktails
Canvas & Cocktails
September 20, 2023
1 p.m. to 4 p.m.
Camelia Ballroom
Beau Rivage
Online Registration Form / Registration Form to Pay with a Check
Join us for an afternoon of painting and cocktails!
Join your fellow MASI painters (and non-painters) for an afternoon of creativity and fun. Renowned Gulf Coast artist Barbara Brodtmann will be teaching and assisting as you spend the afternoon painting a peaceful beach scene. All supplies included and no painting skills necessary! You will choose the color palette to match your style, and your canvas will be pre-drawn. Easy and entertaining!
Enjoy a glass of wine as you spend the afternoon chatting, painting, and enjoying your creativity. By the end of the afternoon, you will walk away with a canvas worthy of hanging and admiration by all!
Hotel
Hotel Information
The Beau Rivage
875 Beach Boulevard
Biloxi, Mississippi 39530
(888) 750-7111
Make your hotel reservations directly by calling (888) 750-7111. Refer to the MASI Conference when making your reservation to receive the $119 group rate. Room reservations made after July 31 will be made on space and rate availability. Hotel check-in time is 3 p.m. and check-out time is 11 a.m.
You are strongly encouraged to use the online services of the Beau Rivage for booking hotel rooms. Please use the following link to do so.
https://book.passkey.com/e/50276722
If rooms are requested prior to check-in time, the resort will make every effort to accommodate your specific requests based upon availability. Luggage storage is available for early arrival and late departure.
Agenda
Wednesday, September 20, 2023
11:00

Conference Kick-Off Golf Tournament
Windance Country Club in Gulfport
Begins with Lunch and Registration
First tee time at 12:30

1:00 – 5:00

Registration Desk Open
Convention Center Lobby

1:00 – 5:00

Exhibit Set Up in Magnolia Ballroom

1:00

Conference Kick-Off Canvas and Cocktails
Camellia Ballroom at the Beau Rivage
Painting from 1 p.m. to 3 p.m.

6:00 – 7:30

Welcome Reception
Magnolia Ballroom

 

Visit the MASI Stockyards inside the Exhibit Hall as you wrangle up the latest information on the work comp and health insurance industry from exhibitors and guests. Enjoy live music, food, and drinks before heading out to dinner on the beautiful Mississippi Gulf Coast.
Thursday, September 21, 2023
7:30 – 8:15

Continental Breakfast in Exhibit Hall
Magnolia Ballroom

8:15 – 8:30

Opening Ceremony.

Welcome
Posting of the Colors
National Anthem

Biloxi High School Band Ensemble

8:30 – 9:00

From the Chairman's Desk: An MWCC Update  

Spend a few minutes with Mississippi Workers' Compensation Commission Chairman Mark Formby as he revisits the past year of the work comp marketplace. Chairman Formby will also evaluate the current environment for those working to help injured workers return to work.

Chairman Mark Formby, Mississippi Workers' Compensation

9:00 – 9:30

An Update from the Mississippi Insurance Department

Join Mississippi Insurance Commissioner Mike Chaney and Director Bob Williams as they examine the current health insurance environment in Mississippi. As insurance regulators, they will recognize the challenges and discuss the upcoming year for the insurance industry in Mississippi.

Mike Chaney, Commissioner, Mississippi Insurance Department

Bob Williams, Director of Life and Health Actuarial, Mississippi Insurance Department

9:30– 10:15

Morning Break with Exhibitors
Magnolia Ballroom

Sponsored by Carlisle Medical
Wild West Trail Mix sponsored by Carlisle Medical

10:15 – 11:05

Hope: How can we levy the science of hope into employee behavioral health?

How does a sense of hope combat the disease of mental health? In this presentation, Dr. John Damon will discuss the power of hope in the fight against the damaging effects of mental health while providing practical strategies for creating a more supportive work environment.

He will discuss the negative consequences behind a feeling of hopelessness and help the audience understand the impact of mental health stigma on employees while urging organizations to prioritize employee wellbeing in the workplace.

John Damon, PhD, Canopy Children's Solutions

11:05 – 11:55

Cowboy Up! Leadership and Ethics from the Saddle
Steve Gaines spent over 30 years on the Professional Rodeo Cowboys Association circuit steer wrestling his way to numerous awards and accolades. Later in his rodeo career, he was faced with navigating the healthcare system after a horse fell on him, breaking his neck.

In our keynote presentation, Mr. Gaines will share his testimony of the recovery process and leadership and ethical morals he learned from his years as a cowboy and how he applies those experiences today in his work as a Supervisor in Rankin County, Mississippi.

Steve Gaines, Rankin County Board of Supervisors

12:00 – 1:00

Conference Lunch
Magnolia Ballroom A

Special Presentations

Friend of MASI Award
2023 Conference Charity
Kids Chance of Mississippi Update

1:00 – 4:30

CONCURRENT SESSION – Afternoon Session
Work Comp Track

1:00 – 1:30

Have Employees Lost Their Work Ethic and How to Return to Work?
A strong work ethic involves a high level of passion to succeed. It supports and fosters a productive working culture within an organization and serves as a behavioral model for the right way of working. But what happens when an employee suffers an on-the-job injury and becomes deconditioned physically, mentally, and emotionally for work. What role does an employee's intuitive desire to succeed play in their return-to-work journey? How do you, as an employer, return an employee to work by nurturing a strong work ethic?

Loraleigh Phillips, JD and Peter Corson, JD, Upshaw Williams

1:30 – 2:00

Social-Determinants of Health in Workers Compensation Claims
The conditions in which we are born, live, learn, work, play, worship, and age – known as social determinants of health (SDOH) – have a profound impact on our daily life. They influence the opportunities available to us to practice healthy behaviors, enhancing or limiting our ability to live healthy lives. When an employee is injured on the job, what impact do these social determinants of health have on the medical care and treatment received through the workers' compensation claims process?

Rafael Gonzalez, Esq., Partner Cattie & Gonzalez

2:00 – 3:00

"MSA" Does Not Equal Medicare Secondary Payer Act Compliance
The Medicare Secondary Payer world is not fully encapsulated in the well-known acronym "MSA". For years, many of us involved in claims as adjusters, attorneys, employers, insurers, and regulators have handled claims under the impression that a Medicare Set-Aside Arrangement (MSA) was all that was required to be in conformity with the demands of the Medicare Secondary Payer Act. Although it is an important component of compliance, it is not the whole story.

The Medicare Secondary Payer Act became law in 1980, and it has other layers and issues to address in order to accomplish its goal of making the Medicare system function in such a way that, if there is any other party primarily responsible for paying for a person's medical treatment, Medicare doesn't pay, and if it does, it is entitled to get its money back.

Many professionals have mistakenly assumed that the issues surrounding Mandatory Insurer Reporting requirements are disconnected from the claims themselves, and that "conditional payments" made by Medicare for which a collection effort is possible only exist in theory and that they are not a reality. This session will reveal the truths and unpeel the layers of the Medicare Secondary Payer Act and lay the path to a fuller understanding of the issues, challenges, and solutions to maintaining full compliance with the Medicare Secondary Payer Act.

Jim Anderson, Esq. and Rafael Gonzalez, Esq., Cattie & Gonzalez

3:00 – 3:30

Afternoon Break with Exhibitors
Magnolia Ballroom

3:30 – 4:30

Update of Case Law – And the Verdict Is….?
In this presentation, jurists from the Mississippi Workers Compensation Commission and the Mississippi Supreme Court will review recent work comp cases appealed to the Full Commission, the Mississippi Court of Appeals, and the Mississippi Supreme Court. This discussion will include those cases particularly significant as viewed by the judicial panel.

Justice Dawn Beam, Mississippi Supreme Court
Judge Jenny Nicaud, Mississippi Workers Compensation Commission
Jill Miller, Esq., Taylor, Wellons, Politz & Duhe

1:00 – 4:30

CONCURRENT SESSION – Afternoon Session
Health Insurance Track

Health Insurance Ideas for the Self-Insured Plan
Having a vested interest in the value of health care, self-insured employers must persistently search for options to provide the best protection for the most reasonable cost that keeps employees healthy and on the job.

During this session, options – leading to greater transparency, cost efficiency, and access to care – for self-funded plans will be explored. Three nationally recognized presenters will discuss their respective areas of expertise for health plan decisions that could lead to fewer missed days of work and better productivity. Direct Primary Care, pharmaceutical choices, and Referenced-Based Pricing will individually be discussed. Our presenters will then sit together for a Q&A discussion giving employers help in managing increasing health benefits costs.  

Direct Primary Care: Nathan Houghton, Manager DPC Solutions, PeakMed Life Centers
Pharmaceutical: Ali Goodwin, Director of Corporate Relations, TrueScripts Management Services
Reference Based Pricing: Omar Arif, Senior Vice President of Growth, ClaimDOC

Moderated by: Eugene Starks, Principal, The Acuity Group

3:00 – 3:30

Afternoon Break with Exhibitors
Magnolia Ballroom

5:30 – 7:00

Door Prize and Drawdown Party
Magnolia Ballroom
Friday, September 22, 2023
7:30 – 8:15

Faith Based Claims Association Breakfast

7:30 – Breakfast Begins
7:45 – Remarks

Start your day with fellow people of faith in the claims, risk management, and insurance profession by spending a few minutes in reflection and prayer. Our testimony time will feature State Treasurer David McRae.

David McRae, Treasurer, State of Mississippi

8:15 – 9:15

Self Insured Employer Presentation
At every MASI continuing education event, a self-insured employer is featured to tell their "story" and what better way to brainstorm ideas than learning from a fellow self-insured employer.

In this presentation, Tony Alves, Human Resources Manager for Memorial Hospital in Gulfport, will share employee-relation success stories while highlighting the importance of safety and employee wellness. Tony will offer his thoughts on developing a work environment where injured and sick employees are eager to return to work.

Tony Alves, Manager of Human Resources, Memorial Hospital

9:15 – 10:15

Active Shooter and Business Safety: How to Respond to an Active Shooter and What Has Been Learned from Past Experiences

All members of your organization must be trained on how to react when confronted with an active shooter and responding law enforcement officials. In this presentation, Laura Fosselman will educate the audience to recognize signs of potential violent behavior and actions to take to prevent and prepare for a potential active shooter. Ms. Fossleman will also review the lessons learned from past tragedies that can be applied to the work environment of today.

Laura M. Fosselman, Training Coordinator, Mississippi office of the Department of Homeland Security

10:15

Closing Remarks
Speakers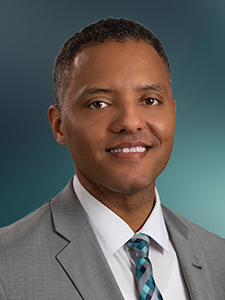 Tony Alves
Director of Human Resources
Memorial Health System
Tony Alves is a results-driven Director of Human Resources with extensive experience leading HR operations in large hospital systems. Born and raised in Boston, Massachusetts, the military moved Tony to the Mississippi Gulf Coast in 2004, and he currently resides there with his wife and three children.
With expertise in team supervision, risk management, employee recruiting and retention, leadership development, regulatory compliance, and crisis management, Tony has consistently demonstrated the ability to work independently or as part of a team, delivering outstanding results. His commitment to ongoing personal and professional growth ensures that he stays at the forefront of HR best practices.
Currently serving as the Director of Human Resources at Memorial Health System in Gulfport, Mississippi, Tony is responsible for developing and implementing HR policies and procedures to align with organizational goals. He excels in managing the onboarding process, coaching employees on policy interpretation, and providing direct supervision and training to ensure high-performance levels.
Throughout his career, Tony has collaborated with stakeholders and customers to improve HR services and create an environment of equal employment opportunity and diversity. He has actively participated in strategic planning, financial preparation, and change management, contributing to the overall effectiveness of organizations.
Prior to his role at Memorial Health System, Tony was the Human Resources Manager for the City of Gulfport, overseeing all aspects of HR operations and payroll. He played a crucial role in personnel policy compliance, recruitment, and employee relations. Additionally, Tony currently serves as a Flight Commander and Logistics Readiness Officer in the Mississippi Air National Guard. Captain Tony Alves is currently stationed at Key Field as a part of the 186th Air Refueling Wing, where he provides support, manages logistics functions, and serves as a trusted advisor to senior leadership as a SAPR Victim's Advocate.
Tony holds a Master of Science in Human Resources Management from Louisiana State University and a Bachelor of Arts in Social Science from Tulane University. He began his educational journey at Gibbs College in Boston, Massachusetts, where he earned an Associate of Arts in Accounting.
As a dedicated professional in the field of human resources, Tony is an active member of the Gulf Coast Chapter of the Society for Human Resource Management and the Mississippi Air National Guard Officer's Association. With exceptional public speaking and communication skills, Tony is passionate about sharing his knowledge and expertise to foster positive work cultures, enhance employee engagement, and align HR strategies with business objectives.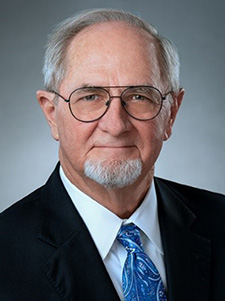 James M. Anderson
Partner
Cattie and Gonzalez, PLLC
Jim Anderson became a partner in the firm of Cattie & Gonzalez, PLLC., a firm specializing in Medicare Secondary Payer issues, in April 2023, when he relocated to the Austin, Texas, area. He retired from the law firm he founded, Anderson Crawley & Burke, PLLC, in Ridgeland, Mississippi, where we served as Managing Member for most of its existence.
Mr. Anderson was honored to receive WorkCompCentral's Magna Comp Laude® Award in 2021. He also helped establish Kids' Chance of Mississippi, Inc. and served as its president in 2022 and 2023. He has just been elected as a member of the Board of Directors of Kids' Chance of Texas.
He is a member of the Mississippi Bar Association, Defense Research Institute (DRI), the American Bar Association, and Claims and Litigation Management Alliance (CLM). He has served as Chairman of the Workers' Compensation Section of the Mississippi Bar and has been active in regulatory reform related to workers' compensation issues.
He is a Fellow in the College of Workers' Compensation Lawyers and has served on its Board of Governors for nine years including service as Treasurer for the Board in 2021—2023, and he is currently serving as Vice-President. He served as the Chairman of DRI's Workers' Compensation Community in 2021 and 2022.
Mr. Anderson as a member of the Board of Directors of and Past-President of the Mississippi Workers' Compensation Educational Association, Inc. (MWCEA), and served as Chairman of the annual MWCEA Conference from 2008 through 2021. He is author of and senior editor of the Mississippi Workers' Compensation Claims Guide, now in its 5th Edition.
He serves as co-chair of the National Workers' Compensation Review offering high level and cutting-edge programming designed to serve the intersection of industry, claims, medicine, and law as a part of the Workers' Compensation Institute, Orlando, Florida.
He is a Member of the Board of Directors of the Faith Based Claims Association. In 2012, he was named Lawyer of the Year by Mississippi College School of Law for Outstanding Lifetime Achievement in the Legal Community. He is a Cum laude graduate of the University of Southern Mississippi and an honors graduate of the Mississippi College School of Law. He has carried Martindale Hubbell's highest rating (AV) since 1990 and has been listed in The Best Lawyers in America since 1995.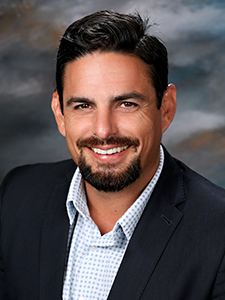 Omar Arif
Senior Vice President of Growth
ClaimDOC

Omar is a 15-year veteran in the healthcare industry. He has experience in many different facets of the healthcare space from his time as a carrier, TPA, technology vendor, as well spending time on the provider side. He currently serves in a leadership role at ClaimDOC where he responsible for overall company growth. He has a life and health license in Texas and is a Certified Health Value Adviser through The Validation Institute. Omar lives in the Dallas-Fort Worth area with his wife and two young sons.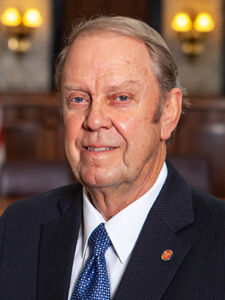 Commissioner Mike Chaney
Mississippi Insurance Department
Mike Chaney, a Tupelo native and long-time resident of Vicksburg, is Mississippi's Insurance Commissioner. Prior to taking office in January 2008, Commissioner Chaney served seven years in the Mississippi House of Representatives and eight years in the Mississippi Senate, where he was the first Republican to serve as Chairman of the Education Committee.
Commissioner Chaney also served as a key member of the Senate Insurance Committee and Chairman of the Senate Education Committee. He is a graduate of Mississippi State University with a Bachelor of Science degree in Business and Finance and is a veteran of the United States Army, serving in Vietnam from 1968-69. He is married to Mary Thurmond Chaney, and the couple has three married children and eight grandchildren.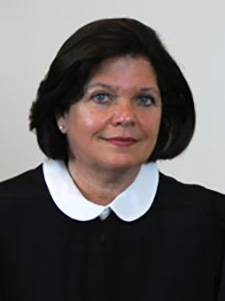 Dawn H. Beam
Associate Justice
Mississippi Supreme Court
Justice Dawn H. Beam joined the Mississippi Supreme Court on February 16, 2016. Gov. Phil Bryant appointed her to fill the unexpired term of former Justice Randy Pierce. She is the fourth woman to serve on the state's highest court, and the first woman appointed from the Southern District.
Justice Beam, the daughter of a minister, was born in Marks in the Mississippi Delta and as a child lived in numerous communities across the state. She graduated from Caldwell High School in Columbus, Mississippi. She earned a Bachelor of Arts degree in business from the University of Mississippi, and a law degree from the University of Mississippi School of Law. She was admitted to the Mississippi Bar in 1989.
She has spent most of her legal career in the Pine Belt area. She was elected to and served for three years as county prosecutor for Lamar County, and for five years as a chancellor of the Tenth Chancery District, which includes Forrest, Lamar, Marion, Pearl River and Perry counties. Her work as a chancellor and as a county prosecutor included protection of abused and neglected children. After her appointment to the Supreme Court, she continued work for the protection of children and families as co-chair of the Commission on Children's Justice and co-chair of the Commission on Guardianships and Conservatorships.
She makes her home in Sumrall. She is a member of Sumrall United Methodist Church in Lamar County.
She is married to Dr. Stephen Beam. They have five children. Justice Beam and her husband are very active in their community.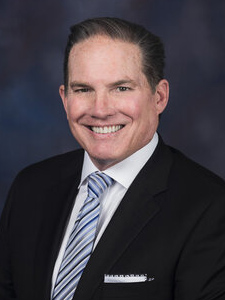 Peter L. Corson, JD
Upshaw, Williams, Biggers & Beckham, LLP
Peter L. Corson is an equity partner with Upshaw, Williams, Biggers & Beckham, LLP and devotes his practice primarily to workers' compensation defense, and also handles general liability claims and the defense of personal liability claims. Mr. Corson represents employers,
insurance carriers and self insured funds and has served as a faculty speaker for numerous seminar programs involving workers' compensation and related areas of law. He is a member of the Mississippi Bar and is admitted to practice in all State Courts in Mississippi, as well as the
Northern and Southern U.S. District Courts and the Fifth Circuit Court of Appeals. Mr. Corson has thirty seven years of motion, trial, and appellate practice and experience in both state and federal courts, and has successfully tried, arbitrated, mediated and settled numerous cases.
Mr. Corson received his B.A. from Mansfield University, and his J.D. from Mississippi College School of Law.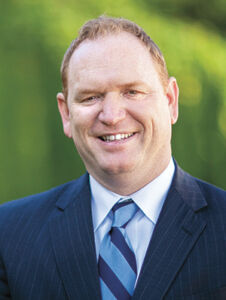 John D. Damon, PhD
Chief Executive Officer
Canopy Children's Solutions
John Damon's clinical and executive leadership experience spans more than 25 years. Joining Canopy in 1993, he began as a therapist at the CARES Center Jackson. He went on to become Clinical Director and serve in the capacity of CARES Center Director and Chief Operating Officer before transitioning to Chief Executive Office in 2013. As the primary public figure for the organization, John plays a critical role in fostering relationships between Canopy and other leading healthcare providers, political entities and professional thought leaders and organizations.
Canopy Children's Solution is Mississippi's largest and most comprehensive non-profit provider of children's behavioral health, education, and social services. Dr. Damon works closely with all three branches of government, business thought leaders, and community stakeholders to develop sound public policy, clinical best practices, and catalytic partnerships aimed at helping every child and family reach their full potential.
He has served as president of the National Association for Children's Behavioral Health, president of the Behavioral Health Society of the Mississippi Hospital Association, and president of the Mississippi Association of Child Caring Agencies. He was selected as a Top CEO by the Mississippi Business Journal. He currently serves on the Children's Justice Commission by appointment from the Mississippi Supreme Court. He has also served on other appointed task forces, including the Governor's Healthcare Task Force (chair, Mental Health), the Mississippi's Children's Mental Health Task Force, the Mississippi Autism Advisory Committee, and the Governor's Human Trafficking Taskforce.
Dr. Damon has served as adjunct faculty in undergraduate and graduate academic institutions, and he's been the featured presenter at many state and national conferences as well as the U.S. Senate Caucus Committee on foster care, mental health, and substance abuse. He has co-authored book chapters and Congressional white papers on best practices in children's behavioral health and has published in multiple peer reviewed journals.
Dr. Damon's undergraduate degree is in psychology, he has a master's in marriage and family therapy, and his Ph.D is in clinical psychology. He completed his residency in Child Psychology at University of Mississippi Medical Center.
He and his wife, Helaina, are the proud parents of five children and live in Madison, Mississippi. John is a Fellow of the fifth class of the Health Innovators Fellowship and a member of the Aspen Global Leadership Network.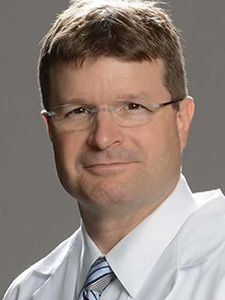 John D. Davis, IV, MD
Neurosurgeon
NewSouth NeuroSpine

After rotating on several surgical specialty services, Dr. Davis was drawn to neurosurgery because it combined definitive structural solutions with the complexity of the nervous system. He has over 17 years of experience in neurosurgery. Dr. Davis specializes in evaluation and surgical management of spinal problems, particularly those involving nerve root compression (pinched nerves) or spinal cord compression. He enjoys the immediate and dramatic relief of pain the patients experience after a visit, which restores normal function to their lives.
Dr. Davis' clinical interests research from his residency years centered around the management of cervical spine problems. However, almost half of his practice is in the treatment of lower back or lumbar spine problems.
Dr. Davis was born in Starkville, Mississippi, and has spent most of his life calling Mississippi his home state. He attended primary and secondary schools in the Jackson area, spent his college years at Mississippi State University. Then, he was bound for medical school at Johns Hopkins University School of Medicine.
Dr. Davis returned home to Mississippi after he completed his residency to join Dr. Lynn Stringer, another founding member of NewSouth NeuroSpine, in private practice.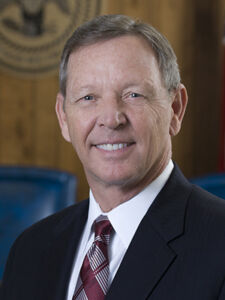 Mark Formby
Chairman
Mississippi Workers' Compensation Commission
Mark Formby served twenty-four years in the Mississippi House of Representatives as a member of the Committees on Insurance, Energy, Public Utilities, Marine Resources, Oil and Gas, Education, Rules, Revenue and Expenditure, Ways and Means, and Interstate Cooperation. Mark has served as Chairman of the Insurance Committee, the Rules Committee, and the Revenue and Expenditure Committee.
He was recognized as one of the top five "pro-economic development" legislators 24 years in a row and was ranked by liberty.org as the number one supporter of individual rights in the Mississippi Legislature!

From 1987 to 1990, Commissioner Formby served on the Washington, D.C. staff of United States Senator Trent Lott as his Economic Development and Small Business Legislative Assistant and then returned to Picayune to serve as Executive Director of the Chamber of Commerce. He has been in private businesses in Picayune for over twenty-five years.

He graduated from Picayune Memorial High School and attended Pearl River Community College before receiving his Bachelor's degree from Mississippi State University.

He has been active with numerous civic and volunteer organizations and served as State President of the Mississippi Jaycees and National Vice President of the United States Junior Chamber of Commerce.

Commissioner Formby is still active in community service and serves as a deacon and Sunday school teacher at First Baptist Church.

He and his wife Rita have two children, Rebekah and Eli.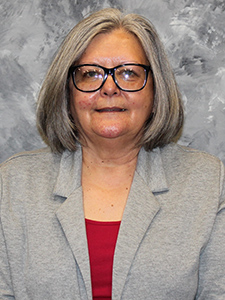 Laura M Fosselman
Training Coordinator
Mississippi Office of Homeland Security
Since 2018, Laura Fosselman has served as the Training Coordinator for the Mississippi Office of Homeland Security. Her primary focus is Active Shooter Training for Law Enforcement, Fire/EMS, Dispatchers and Civilians. She also coordinates, on behalf of the Mississippi Office of Homeland Security, all Department of Human Services National Domestic Preparedness Consortium School training classes. 
Ms. Fosselman teaches and manages the Civilian Response to Active Shooter Events (CRASE) and the Church Planning and Security training course to civilian communities across Mississippi. She also administers the Mississippi Active Shooter Program to law enforcement, Advanced Law Enforcement Rapid Response Training (ALERTT) – Level 1, Exterior Response to Active Shooter Events (ERASE) and Active Attack Integrated Response (AAIR) training. She began her work with the Mississippi Active Shooter Awareness Program while being extended the Mississippi Office of Homeland Security Grant funding to the University of Southern Mississippi (2008-2014) and the Mississippi Law Enforcement Officers' Training Academy (2016-2018) prior to her current position at MOHS.
In January 2018, she was certified as a "MS Church Planning and Security" Instructor and in August 2016, became a certified "CRASE" Instructor.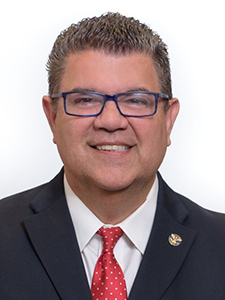 Rafael Gonzalez, Esq.
Partner
Cattie & Gonzalez, PLLC
Rafael earned his Bachelor of Science degree from the University of Florida, and his Jurisprudence Doctorate degree from the Florida State University.
Rafael has 40 years' experience in the legal and insurance industries. He is currently a partner in Cattie & Gonzalez, PLLC, a national law firm serving clients in all 50 states and US territories, focused on Medicare and Medicaid secondary payer law and compliance in auto bodily injury, liability, mass tort, medical malpractice, nursing home, no-fault, products, workers compensation, and wrongful death claims and litigated cases.
Rafael speaks, teaches, and writes on workers compensation, social security, Medicare, Medicaid, mandatory insurer reporting, conditional payments resolution, set aside allocations, social determinants of health, and diversity, equity, and inclusion throughout the country. He is also co-host of Deconstructing Comp, a podcast on all things related to workers compensation claims, litigation, legislation, research, trends, leadership, and mentorship.
Giving back to his community and being of service to his profession is important to Rafael. He currently serves as Chair of the University of South Florida President's Latin Community Advisory Council, Chair of the CLM Workers Compensation Community Advisory Board, and the CLM Diversity, Equity, and Inclusion Committee, Chair of the DRI Workers Compensation Industry Relations Committee, and Lecturer, Instructor, Adjunct at the USF College of Public Health and the FSU College of Law.
With over 100,000 followers, and his now infamous #RALFIEs, Rafael is active on social media. You may follow him on Facebook, Instagram, LinkedIn, Twitter, and YouTube.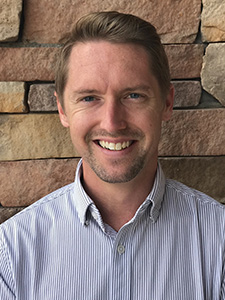 Nathan Houghton
Manager DPC Solutions
PeakMed Life Centers
Nathan Houghton is a Navy Veteran and a father of two with a background in accounting and finance. He has a passion for driving change in the healthcare industry by partnering with advisors and TPAs to introduce, scale, and manage a direct primary care solution for employers nationwide. He works with large employers to develop a strategy of incorporating Direct Primary Care into employee benefit offerings.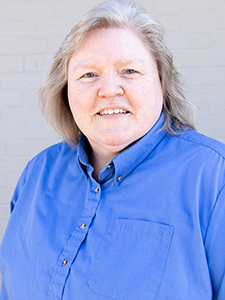 Lisa Gish, RN, MHA, CPBS®
Director of Product and Market Strategy
TrueScripts
Lisa Gish, RN, MHA, CPBS® Lisa has had the unique opportunity to work on all sides of the healthcare landscape – provider, payor, and employer. She's been a tireless fighter for keeping patients first, promoting transparency, and aligning payment incentives to promote accountability. She has a long history of working with and on behalf of employers, especially in the area of prescription drug benefits. She has extensive knowledge of the inner workings of the PBM world, from contracts to clinical programs, and can simplify some of the most complex topics in prescription drug benefits. Lisa currently serves as the Director of Product & Market Strategy with TrueScripts. She is a Certified Pharmacy Benefit Specialist® and is licensed in life, health and accident insurance.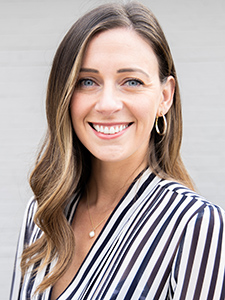 Ali Goodwin
Director of Corporate Relations
TrueScripts
Ali Goodwin serves as the Director of Corporate Relations for TrueScripts. Working to complement technical details with a creative approach that engages the audience and delivers them from problem to solution is the driving force of her efforts that support the TrueScripts team and its partners. Functioning in both a Business Development and Marketing capacity, Ali takes an impassioned approach to disentangle the complexities of Prescription Benefits Management while expanding her network of industry peers in an effort to help build a better future of healthcare.
With a fun-loving spirit and appreciation of candor and wit, Ali enjoys making new connections and supporting TrueScripts' mission of building lasting relationships. She is a lover of all things cheesy – food and jokes.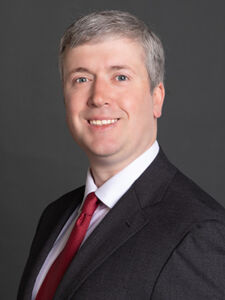 David McRae
David McRae is a fourth-generation Mississippian. His great-grandfather, Sam McRae, grew up on a farm in Rankin County and opened his first S.P. McRae department store in Jackson at the turn of the century. Dedicated to customer service, the store remained one of the premier department store chains in the southeast for more than 100 years.
That same customer-service mindset is at the center of what McRae is working to accomplish as State Treasurer.
His primary responsibility is to manage the cash flow that keeps state agencies operating on a daily basis, but the job also comes with a seat on 17 different boards and commissions.
Additionally, McRae has prioritized the distribution of unclaimed property within the Office of the State Treasurer, returning millions of dollars during his first year in office. McRae also oversees College Savings Mississippi, helping lift the financial burden of a college education for thousands of young people.
During his tenure as Treasurer, McRae has been selected by his peers to serve on the Board of Directors for both the National Association of State Treasurers (NAST) and the National Association of State Auditors, Comptrollers and Treasurers (NASACT). Governor Tate Reeves also appointed McRae to the Balanced Budget Interstate Compact.
Prior to serving as State Treasurer, McRae was involved in the family business, serving as Managing Partner of McRae Investments. He is active in civic and community organizations, including Habitat for Humanity, Friends of Children's Hospital, and the American Heart Association.
McRae earned his law degree from Mississippi College, during which time he served as Chief Justice of the Honor Court. He is an active member of the Mississippi Bar Association. He lives in Ridgeland with his wife, Katherine, and their three children.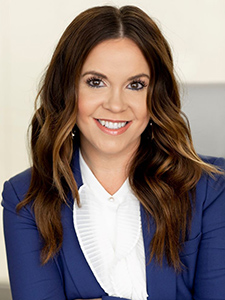 Jill Miller, Esq.
Taylor, Wellons, Politz and Duhe
Jill Miller Simpson is a partner at the law firm Taylor, Wellons, Politz and Duhe. Although a native of South Louisiana, she decided to pursue her undergraduate degree at the University of Southern Mississippi and then attended Mississippi College School of Law, where she served on the Law Review and Moot Court Board. Following law school, Jill was extended the honor of being offered a clerkship with the Mississippi Supreme Court, where she served as a law clerk to Justice Jess H. Dickinson. After becoming licensed in both Mississippi and Louisiana during her clerkship, Jill returned to her home state of Louisiana and began her law career at TWPD. At TWPD, Jill developed her practice focusing on Mississippi Workers' Compensation defense, and she now has an office in Madison, MS. Jill and her team consider service to their clients and the quality of their legal work to be their top priorities.
When not enjoying the practice of law, you can find Jill traveling with her husband Jacob or relaxing at home with their four children and two Cavalier King Charles Spaniels, Ruby and Sadie.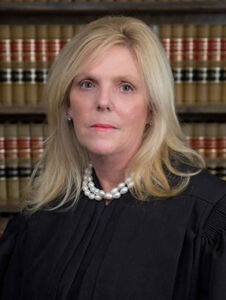 Jennifer Field Nicaud, JD
Administrative Judge
Mississippi Workers' Compensation Commission
Jenny Nicaud received her undergraduate degree from Tulane University and her Juris Doctorate from Tulane Law School where she served as Editor of the Dicta and received the Meritorious Service Award from the Student Bar Association. She is certified in mediation by Harvard Law School and the University of Mississippi. She is a member of the state and federal bar associations of Louisiana, Mississippi, and Florida as well the United States Fifth Circuit Court of Appeals. Over the course of her career, she served as a staff attorney to U. S. District Judges Marcel Livaudais, Jr and Ivan L.R. Lemelle in the Eastern District of Louisiana and Chief Magistrate Judge John M. Roper, Sr. in the Southern District of Mississippi. Thereafter, she practiced with Balch and Bingham, Copeland, Cook, Taylor, and Bush and served as a Municipal Judge Pro Temp for the City of Pass Christian.
She served as a past President of the Russell, Walker, Blass American Inn of Court, and on the Board of the American Inn of Court, nationally. She is currently the Chairperson of the Federal Rules and Procedure section of the national Litigation Board and a Board Member of the ADR Board of the National Federal Bar Association. She has served as the liaison for the Fifth Circuit Judicial Conference. She is a frequent lecturer at various continuing legal education seminars.
She is a member of the Access to Justice and the Women in the Profession Committees of the Mississippi Bar Association and was formerly a member of the Moral Character and Fitness Board of the Mississippi Bar. She serves as an adjunct instructor of evidence and courtroom procedure for the Harrison County Law Enforcement Academy and as an appointed Commissioner of the Pass Christian Historic Preservation Commission. She actively serves on the boards of many legal organizations and civic charities including the Corporate Board of the Boy's and Girl's Club, the Walter Anderson Museum, the Ohr O'Keefe Museum, and the Pass Christian School Foundation Board.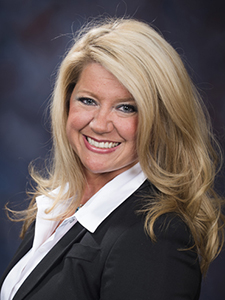 Loraleigh C. Phillips, JD
Upshaw, Williams, Biggers & Beckham, LLP

Loraleigh C. Phillips is an equity partner with Upshaw, Williams, Biggers & Beckham, LLP, and devotes her practice primarily to workers' compensation defense. She is a member of the Mississippi Bar and the Louisiana Bar and is admitted to practice in all state courts and federal courts in Mississippi and in Louisiana.
Ms. Phillips has extensive motion, trial, and appellate practice, and she has successfully tried, mediated, and settled cases throughout Mississippi and Louisiana. Ms. Phillips graduated cum laude from Louisiana Tech University in 2002 and received her J.D. from Mississippi College School of Law in 2006. During law school, she worked as a law clerk for workers' compensation firms, served as the Vice President of Phi Delta Phi, and was a Moot Court Board member and officer, competing in national competitions. Ms. Phillips served as a judicial law clerk for the late Honorable William "Bill" H. Myers of the Mississippi Court of Appeals from 2006-2008.
Outside of work, Ms. Phillips is a sustaining member of the Junior League of Jackson, having served in leadership positions during her active years in the League in community projects. She also shares her time at her children's school, serving as a room mom and in various volunteer positions, and gives back to her law school, coaching Moot Court teams in workers' compensation and labor law matters. Ms. Phillips is the past-President of the Madison County Republican Women and served as the Resolutions Chairwoman for the Mississippi Federation of Republican Women. Ms. Phillips also is honored to serve the City of Madison as the appointed Prosecutor in its Municipal Court, Environmental Division.
Ms. Phillips resides in Madison, Mississippi, with her husband of 20 years, Jay, and their two children.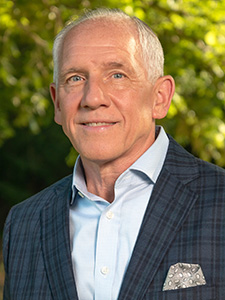 Eugene Starks
Principal
Benefit Administration Services, Ltd. / The Acuity Group
Eugene Starks is a partner with Benefit Administration Services, Ltd., a full-service employee benefits TPA, consulting, and brokerage company. In 2014, Mr. Starks and his business partners launched the Acuity Group, an agency that focuses on integrating benefit administration technologies across the entire HR and employee benefit spectrum with locations in Little Rock, Arkansas; Lafayette, Louisiana; and Ridgeland and Hattiesburg, Mississippi. He merged his independent employee benefits brokerage and consulting company, Starks & Company, Inc., with BAS in 2007.