A Voice of One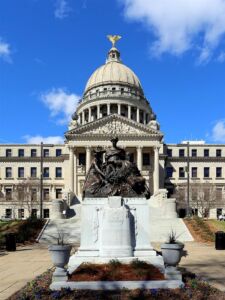 For almost 20 years, the Mississippi Association of Self-Insurers (MASI) has represented the interests of the self-insured workers' compensation and healthcare community through legislative advocacy, education, and regulatory relationships. MASI members include group self-insurers and individual self-insured employers. Others with interest in the work of the association include third-party administrators, healthcare providers, professional services such as attorneys and accountants, rehabilitation counselors, and specialists in other related services.
At the Mississippi State Capitol, MASI serves as an advocate for self-insured workers' compensation and health insurance groups allowing its members one voice among statewide, legislative, and regulatory leaders. When the industry has faced challenges in the past, it has been MASI working with other interested parties through political advocacy to protect, change, and advance regulatory and legislative issues of workers' compensation and health insurance. In 2012, MASI helped pass Mississippi's Comprehensive Work Comp Reform Bill – said to be the most sweeping reform bill passed in America that year.
MASI is highly regarded as an organization that connects people – self-insureds, third party administrators, healthcare providers, and others. The networking and education opportunities offered through MASI are valued by members and associates and offer a chance to hear from – and ask questions of – statewide officials, legislative leaders, and regulatory officials.
Keeping Self-Insured Workers' Comp Strong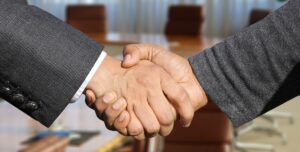 MASI is committed to pursuing a workers' compensation program which adequately compensates the injured employee while preserving reasonable limitations on employer responsibility. MASI does not oppose reasonable and necessary regulations. However, as many self-insured employers and groups know, there have been attempts in other states and nationwide to enact extensive and burdensome regulations for self-insurance. To ensure regulations remain reasonable, self-insurers must be actively and forcefully involved in the development of these regulations. MASI offers self-insurers this opportunity.
Promoting and Protecting Self-Insured Healthcare
The passage of the Patient Protection and Affordable Care Act in 2010 radically transformed America's healthcare system. MASI has been committed to helping employers throughout our state better understand the implications of these changes and how to best deal with them. By keeping our members informed and offering educational and training opportunities, MASI offers a guiding hand to Mississippi's self-insured employers by helping them understand the requirements of the new laws, timetables for compliance and how to best adapt to the changing environment.
Mission Statement
The Mississippi Association of Self-Insurers represents the interests of the self-insured workers' compensation and health insurance industries through legislative and regulatory advocacy, continuing education, and networking opportunities for members.