Overview
When the weather is frightful and it is too cold to be outside, plan to join your fellow MASI members and
friends online and earn six hours of continuing education credit at the 2023 MASI Winter Webinar — January
19, 2023. Our webinar will feature updates and information from every aspect of the Self-Insured Workers'
Compensation community. Featured presentations include:
Coordinating Care Abroad – How to manage a Work Comp Claim for an Employee on Business Travel?
Tammy Bradly, Senior Director, Clinical Product Marketing, Genex Services
The Future of Work Comp / State of the Industry
Max Koonce, Chief Claims Officer, Sedgwick
Telehealth Opportunities: Where we are and what you need to know
Ryan Kelly, Executive Director, Mississippi Telehealth Association
Excess Carrier Update: Catastrophic Claims. Current Trends. Everything in Between
Jessica Unser, Managing Director-Excess Workers Compensation Claims
Michael Ruskell, Account Executive, Business Development
Safety National
Legal Update: A Look Back and Things to Consider for 2023
Jill Miller, JD, and Amanda Orr, JD
Taylor Wellons Politz & Duhe
Bridging the Communication Gap
Christina Johnson, RN, BSN, CCM, President, JMS Consulting
Agenda
8:15 A.M
Welcome and Housekeeping
Wendy Powell, Executive Director
Mississippi Association of Self-Insurers
8:30 A.M. – 9:30 A.M.
Biologics: The Newest Treatments for Quicker Recovery and Return to Work
Tal Hendrix, MD, Capital Ortho
60 minutes
Description:
In this presentation, Dr. Tal Hendrix will discuss the use of biologics as an innovative treatment option for injuries and other orthopedic conditions in the work comp setting. Biologic medicines have grown to become an indispensable tool in modern medicine and Dr. Hendrix will explain his approach to applying biologics in his treatment of work comp patients.
Objective:
• Identify why the use of biologic is important for those working in the work comp industry to understand and be knowledgeable when discussing biologics as a treatment option. Demonstrate the function of biologics and its application in the treatment for injuries and other orthopedic conditions in the work comp setting
9:30 A.M. – 10:30 A.M.
Lowering your Health & Risk Management Cost through Chronic Disease Management
Joe Torres and Scott A. Hepford, Meridian Health Services Network
60 minutes
Description:
Chronic disease management based on preventive healthcare coordination among the employer, the patient, and the provider is vital to a successful work comp outcome. In this presentation, we will discuss the risks associated with diabetes and how managing the disease can lead to better outcomes within the work comp and health insurance space. This model of illness management in which individuals are encouraged to monitor their condition through regular contact with their health provider may prove to be especially crucial to those in the work comp community.
Objective:
• Recognize and acknowledge the benefits that successful chronic disease management, specifically with diabetes, can have to the management of work comp and health insurance claims.
10:30 A.M. – Break
10:45 A.M. – 11:45 A.M
10 Common Mistakes Employers Make Controlling Work Comp Costs
James Swanner, AmFed
60 minutes
Description:
Worker's Compensation is often viewed simply as the cost of doing business. Unfortunately, this mistake in philosophy, as well as other common challenges, cost employers money and negatively impact the claim outcome for the injured worker. In this presentation, we will review 10 common mistakes that employers make in managing a work comp claim and discuss ways to counter each mistake, eventually leading to more successful outcomes.

Objective:
• Describe the common mistakes made by an employer when trying to control the cost of workers' compensation and analyze how the results of these mistakes can lead to more costly claims.
11:45 A.M. – 1 P.M. – Lunch Break
1 P.M. – 2 P.M.
Musculoskeletal Injuries and Recovery
Todd Kwiatkoski, H-Wave
60 minutes
Description:
We hear a lot about chronic pain and the opioid crisis. Other than talking about meds, we haven't really done anything different in terms of taking care of injured workers. In this presentation, we will discuss musculoskeletal injuries and recovery, and what have we learned until now. Due to the challenges we face when treating these types of injuries, it may be time to consider alternate treatment options, that are effective and that don't have side effects.
Objective:
• This course is designed to discuss the basics of musculoskeletal injuries – what happens within the body, what we're currently doing to treat these types of injuries, and the challenges that accompany these treatments.
2 P.M. – 3 P.M.
Understanding Drug Costs in the Workers' Comp Space
Michael McQuilken, Pharm.D., Rph, ProCare Rx
60 minutes
Description:
How does an expensive name brand drug become a less expensive generic? What is involved in obtaining FDA approval and how does this knowledge benefit those in the work comp and health insurance industry? In this presentation, we will discuss this process as well as review the common classes of medications used in the work comp industry and analyze some of the more expensive drugs within the different classes.

Objective:
• Categorize the common classes of medications used in the work comp industry. Analyze the more expensive drugs within the different classes while evaluating options that could better control cost.
3 P.M. – Break
3:15 P.M. to 4:15 P.M.
Comp v. Litigation: Viewing an Incident Through Similar But Different Lenses
Christopher H. Murray, J.D., Daniel Coker
60 minutes
Description:
Before his career defending employers and insurance carriers within the work comp community, Chris Murray practiced in other areas of defense. In this presentation, Mr. Murray will recall lessons learned from his previous defense counsel experience and apply that knowledge to his current practice of workers' compensation.
Objective:
• Recall lessons learned from other specialty areas of litigation defense and and apply that knowledge to the defense of employers and insurance companies within the workers' compensation community.
Presenters
Tal Hendrix, MD
Capital Ortho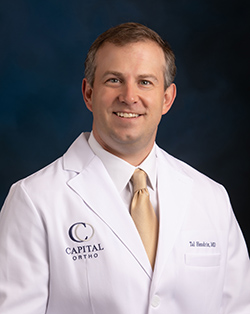 Tal Hendrix, MD is a graduate of Millsaps College and the University of Mississippi School of Medicine. After graduation from medical school, Dr. Hendrix completed his orthopedic residency at the University of Mississippi Medical Center. During his residency, Dr. Hendrix also completed an AO fellowship program in Zurich, Switzerland. Afterwards, Dr. Hendrix completed a sports medicine fellowship in South Carolina, where he trained with the Steadman Hawkins Sports Medicine Fellowship. Dr. Hendrix is Board Certified with the American Board of Orthopedic Surgeons and is extensively trained in the treatment of sports-related injuries- specifically hips, knees, shoulder, and elbow injuries.
With specialties in sports medicine and shoulder reconstruction, Dr. Hendrix is widely respected for his knowledge and treatment of shoulder replacements and complex shoulder injuries. In his spare time, he enjoys spending time with his wife and four beautiful children, who he loves to help coach in their various sports. He also enjoys fishing and duck hunting and has always been passionate about providing the best possible care for each of his patients.
Scott A. Hepford
Well Cell Global LLC and Well Cell Support LLC / Meridian Health Services Network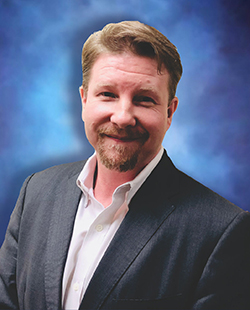 Scott A. Hepford is Co-Founder and CEO of Well Cell Global LLC and Well Cell Support LLC, which are multinational healthcare innovation companies that operate under the names Diabetes Relief, RestorMetabolix, Diabetes Relax, and Diabetes Relief Middle East in 40 locations in the USA, Turkey, Azerbaijan, and Lebanon, with additional sites underway. Well Cell's primary mission is to provide its groundbreaking processes to physicians worldwide, assist in achieving better clinical outcomes, and reduce healthcare costs. To serve millions of patients, Well Cell licenses its patented Physician-Directed Physiologic Insulin Resensitization modality to trained, certified providers. This adjunct modality administers insulin as a hormone rather than a drug as it addresses the primary cause of Diabetes, metabolic failure. By utilizing insulin in a manner that bio-mimics normal physiology, insulin resistance is reduced, helping blood sugar more readily enter each cell and be converted into energy.
Scott is a seasoned entrepreneur, operations executive and biotech innovator with 20+ years' experience managing and growing public and private companies. His experience spans several industries, including Healthcare, Financial Services, Manufacturing, Private Equity, Oil & Gas, Global Travel, and Information Technology. He has served as a Fortune 100 executive and has grown companies, divisions, products, and programs. He holds issued patents and
trademarks in the Healthcare industry and has consulted for companies ranging from the Fortune 10 to the fortune someday. Scott enjoys building highly effective teams through hands-on collaboration and service-based leadership principles.
Todd Kwiatkowski
H-Wave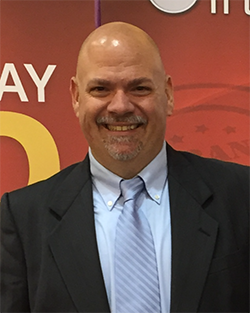 Over 30 years ago, Todd Kwiatkowski began his healthcare career as an EMT/Paramedic working in Pediatric Critical Care at the Arnold Palmer Hospital for Women and Children in Orlando, Florida. He then worked for a number of years as Orthopedic PA a large orthopedic practice in Orlando before opening up a High Field MRI Center.
For the past 15 years, Todd has been involved in the Workers' Compensation arena, most always with a focus on Opioid Reduction. He is a noted opioid reduction speaker and has spoken at many of the self-insured associations across the Southeast.
Michael McQuilken, Pharm.D., Rph
ProCare RX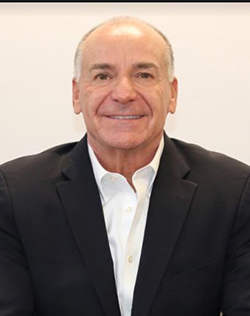 Dr. McQuilken is currently the Executive Vice President and General Manager for ProCare Rx, Workers' Compensation Division. Prior to ProCareRx, Dr McQuilken served has the Sr. VP for Mitchell's PBM program. Dr. McQuilken has 30 plus years in the worker's compensation industry having held high level senior management positions at Integrated Prescription Management, PMSI, Third Party Solutions and One Call PBM Management.
Dr. McQuilken received his BS Degree from the University of Florida, his Pharmacy and Doctorate Degree from Mercer School of Pharmacy. Dr. McQuilken completed his internship and residency at Emory Hospital and Emory School of Medicine.
Christopher H. Murray, JD
Daniel Coker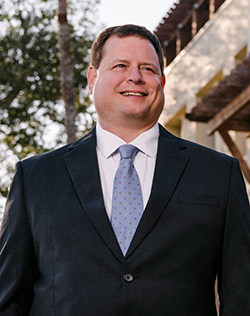 Chris Murray is a shareholder in the Gulfport office of Daniel Coker. Licensed to practice in both Alabama and Mississippi, Chris focuses his practice in the areas of workers' compensation, general litigation, and insurance. Over his career, he has worked with clients across numerous industries ranging from the hospitality industry to oil and gas distribution. He began is career as an Assistant District Attorney in Baldwin County, Alabama, and has experience representing criminal defendants charged with misdemeanors and felonies. Chris as AV Preeminent© rated by Martindale-Hubbell.
Prior to entering the legal field, Chris worked as the Communications Manager for the Bassmaster Tournament Trail and ESPN Outdoors. Chris is a 2013 graduate of Leadership Gulf Coast and has served as a board member of a
James P. Swanner
AmFed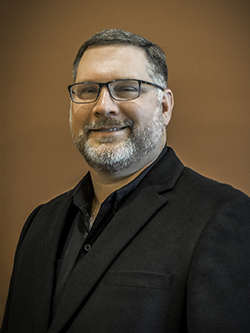 James Swanner started his career in worker's compensation insurance claims with AmFed in 2001. During his 20 years with AmFed he has held the positions of Claims Specialist, Senior Specialist, Supervisor, Senior Claims Consultant, and Claims Manager. He became the Vice President of Claims in 2014. In addition to worker's compensation, he has handled and supervised claims in property and tort liability claims for AmFed.
James serves on the Homebuilders Association of Jackson (HBAJ) Board of Directors, Homebuilders Association of Mississippi (HBAM) Board of Directors and National Association of Homebuilders Board (NAHB) of Directors. He is the past Associate Vice President of HBAJ and past Associate of the Year for both HBAJ and HBAM. He has also served on the Mississippi Insurance Guarantee Association Claims Committee and the Mississippi Assigned Risk Pool Board. He is active in the National Alliance of Medicare Set-Aside Professionals, Mississippi Association of Self Insurers, Mississippi Workers Compensation Educational Association, and various risk management associations around the country. He is currently the Chairman of Real Men Wear Pink and serves on the American Cancer Society Board of Directors.  
James earned his BBA in Risk Management, Insurance & Financial Planning at Mississippi State University in 2001 and his Master of Business Administration at Belhaven University in 2004 while working full time at AmFed.
Joe Torres
Meridian Health Services Network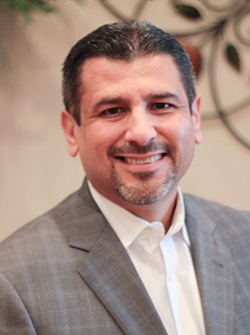 Joe Torres has served as Sales and New Business Development Director for HealthWright Technologies since 2015. HealthWright Technologies is the leading-edge ancillary provider, that specializes in bringing new products and services to companies, physicians, and practices. His leadership and vision led the company to double sales in 2018 and continued to experience growth. He is a sought-after motivational speaker.
Joe is a father of four and has been married to his wife for 25 years. He is active in his community through his church and school. He is the head varsity boys basketball coach for the Warriors and won his second State Championship is 2020.
As a coach he brings his coaching and motivational skills into assisting physicians and practices to grow their business while enhancing patient care through ancillary preventive products and services. He is passionate about partnering with clients to provide the most advanced diagnostic and treatment solutions.