Overview
Make plans now to be a part of the 2022 MASI Spring Conference. This year's conference is set for all day on Tuesday, March 29 and will be held at the Country Club of Jackson.
SIX HOURS of Continuing Education Applied for:
Agents—Adjusters—PC and Health—MSCLE—CCM—CRC—PT—OT
In addition to the day-long conference on Tuesday, MASI members and friends will gather the night before for a festive Pre-Conference Reception at Anjou in Ridgeland.
Do you need a hotel reservation?
Thanks to MASI member Mississippi Trucking Association, a corporate rate of $119 at the Hampton Inn & Suites in Ridgeland, Mississippi, is available to our guests. This hotel is located within walking distance of the pre-conference reception at Anjou.
| | |
| --- | --- |
| Account | Rate |
| MS TRUCKING ASSOCIATION | $119 Standard/$129 Suites |
Please use Corporate Code 0003283437 when calling the front desk at (769) 300-5556 or using the website (link below) to make reservations.
Hampton Inn & Suites Ridgeland, MS Hotel (hilton.com)
600 Steed Road
Ridgeland, Mississippi
MASI Event Cancellation Policy
To adequately prepare for a successful event, please review and understand that cancellations made 30 days or more in advance of the event date will receive a 100% refund. Cancellations made within 14 and 29 days in advance of the event date will incur a 50% fee. Cancellations made within 13 days of the event will not receive a refund.
Thank you Sponsors!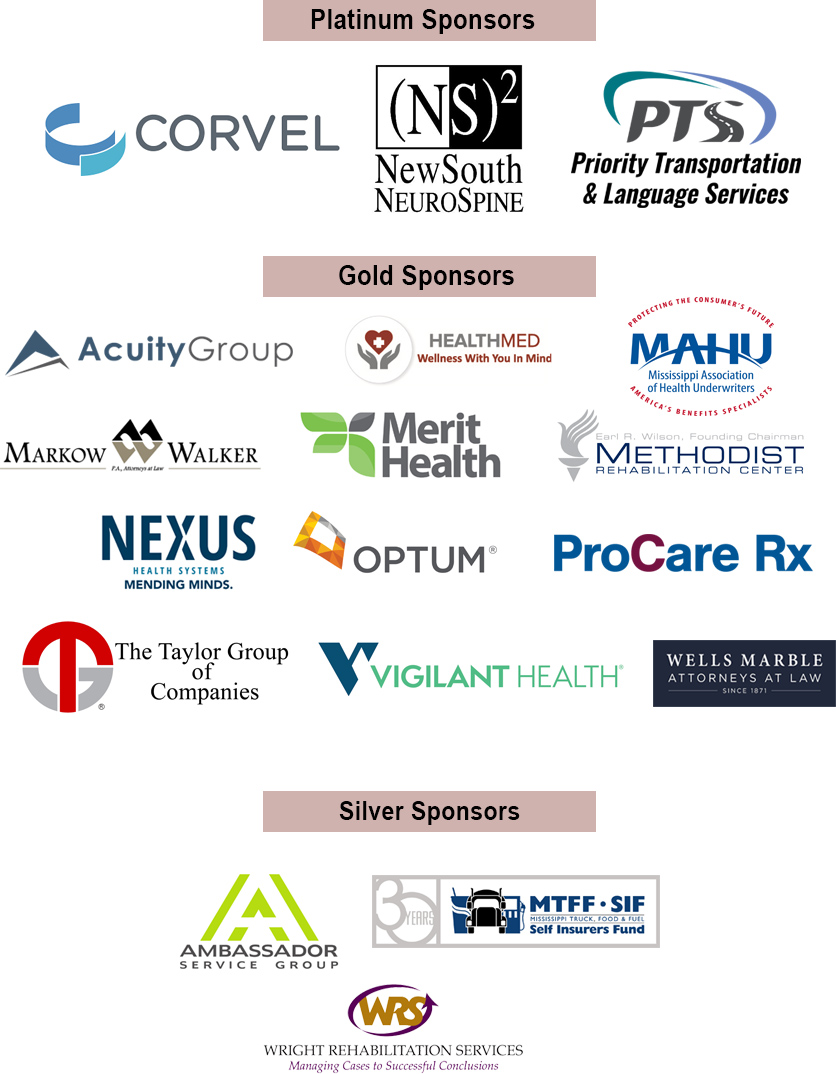 Agenda
March 28, 2022
5:00 – 7:00pm
Pre-Conference Reception
Anjou
Ridgeland, Mississippi
March 29, 2022
7:15 – 8:00 a.m.
Faith Based Claims Association Breakfast
Step Morgan, Director of Admissions, Reformed Theological Seminary
8:00 – 8:30 a.m.
Registration, Continental Breakfast & Exhibitor Networking
8:30 – 8:45 a.m.
Welcome
8:45 – 9:45 a.m.
Panel Discussion of Workers' Compensation State Representatives
Mark Formby, Chairman, Mississippi Workers' Compensation Commission
David Langham, Deputy Chief Judge, Florida Compensation Claims
Frank McKay, Director, Georgia State Board of Workers' Compensation
Moderated by: Megan Garrott, Senior Attorney, Mississippi Workers' Compensation Commission
9:45 – 10:45 a.m.
Bad Faith Overview in Mississippi Workers' Compensation Matters
(1 Hour of Ethics)
Gregg Caraway, JD, Wells Marble
10:45 – 11:15 a.m.
Morning Break with Exhibitors
11:15 – 12:15 p.m
Workforce Development Regarding the Needs of Self-Insured Employers
Ryan Miller, Accelerate MS
12:15 – 1:00 p.m.
Conference Lunch and Exhibitor Networking
MASI Legislative Update
1:00 – 2:00 p.m.
Reconstruction Treatment Options in Tailoring Patient Needs for Return to Work
Derek M. Culnan, MD, FACS, Merit Health Central
2:00 – 3:00 p.m.
Welcome
8:30 – 8:45 a.m.
Investigations in the Age of Geosocial Data
Chris Canziani, DigiStream Investigations
3:00 – 3:30 p.m.
Afternoon Break & Door Prizes with Exhibitors
3:30 – 4:30 p.m
Work in Post-COVID Patient Recovery — Inpatient and Outpatient Facilities
Methodist Rehabilitation Center
4:30 p.m.
Final Announcements—Cash Giveaway—Adjourn.
Presenters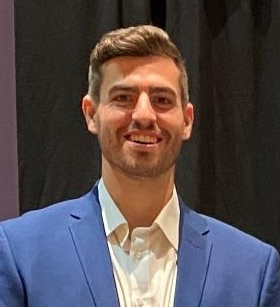 Chris Canziani
Account Manager
DigiStream
Chris Canziani is the Account Manager for the Gulf Coast region under DigiStream's Florida affiliate. Prior to this role, he conducted in-depth desktop investigations as a Research Analyst, managed intelligence operations as the Workflow Coordinator, and was cross trained in DigiStream's finance department as the Accounting Assistant. Chris is currently meeting with our southeastern clients to ensure best practice investigations and help clients reach their claims goals. Prior to entering the world of investigations, Chris earned his Bachelor of Arts degree in Political Science and Government from California State University, Chico and spent time as a Legislative Aide at the California State Capitol.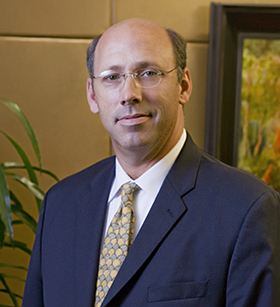 Gregg A. Caraway, JD
Wells, Marble
Gregg Caraway has practiced civil litigation since 1989 and has worked on cases in various jurisdictions across the United States. His work focuses on general litigation, insurance litigation, commercial litigation, and wills and estates litigation. He also serves as a mediator in various types of cases.  In 2018, Gregg was named a Top Ten lawyer in Mississippi by the Mississippi Business Journal. He has also been named a Mid-South Super Lawyer and a Best Lawyer in America. He is a graduate of the University of Mississippi and the University of Mississippi School of Law.
In addition to his practice, Gregg is active in the community and has served on various civic, youth, and church boards in the region.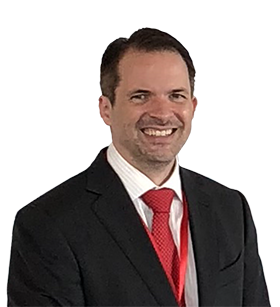 Derek Culnan, MD
Burn, Plastic, and Critical Care Surgeon
JMS Burn and Reconstructive Centers of America – Jackson
Upon graduating medical school at Rutgers in New Jersey, Dr. Derek Culnan began his residency in general surgery at Pennsylvania State University, followed by a research fellowship in shock with Dr. Robert Cooney. He moved to Indiana to pursue a fellowship in plastic surgery with Dr. Rajiv Sood. It was there that he developed a love for traumatic hand injuries and burn injury. Dr. Culnan pursued his interests with a fellowship in surgical critical care and burn surgery at the University of Texas Medical Branch and Shriner's Hospitals for Children – Galveston. It was there he met his wife and became a Shriner. As he says, any organization dedicated to improving the lives of children is one worth joining.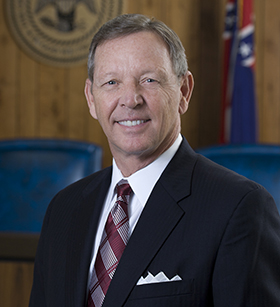 Mark Formby
Chairman
Mississippi Workers' Compensation Commission
Mark Formby served twenty-four years in the Mississippi House of Representatives as a member of the Committees on Insurance, Energy, Public Utilities, Marine Resources, Oil and Gas, Education, Rules, Revenue and Expenditure, Ways and Means, and Interstate Cooperation. Mark has served as Chairman of the Insurance Committee, the Rules Committee, and the Revenue and Expenditure Committee.
He was recognized as one of the top five "pro-economic development" legislators 24 years in a row and was ranked by liberty.org as the number one supporter of individual rights in the Mississippi Legislature.

From 1987 to 1990, Commissioner Formby served on the Washington, D.C. staff of United States Senator Trent Lott as his Economic Development and Small Business Legislative Assistant and then returned to Picayune to serve as Executive Director of the Chamber of Commerce. He has been in private businesses in Picayune for over twenty-five years.

He graduated from Picayune Memorial High School and attended Pearl River Community College before receiving his Bachelor's degree from Mississippi State University.

He has been active with numerous civic and volunteer organizations and served as State President of the Mississippi Jaycees and National Vice President of the United States Junior Chamber of Commerce.

Commissioner Formby is still active in community service and serves as a deacon and Sunday school teacher at First Baptist Church.

He and his wife Rita have two children, Rebekah and Eli.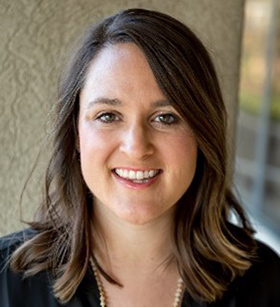 Megan Garrott
Senior Attorney
Mississippi Workers' Compensation Commission
Megan Garrott is Senior Attorney at the Mississippi Workers' Compensation Commission. Prior to joining the Commission in 2012, she clerked for Judge T. Kenneth Griffis on the Mississippi Court of Appeals. Megan graduated from Mississippi College School of Law where she was a member of the Moot Court Board. She received her undergraduate degree in Business Administration from Mississippi College.  She is married to Anderson Garrott and has three boys ages 4.5-8. It is just as wild as you imagine.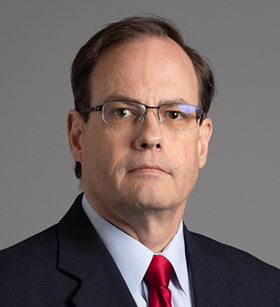 David W. Langham
David W. Langham has been Florida Deputy Chief Judge of Compensation Claims since 2006. His legal experience spans over 30 years and includes workers compensation, employment litigation, and medical malpractice. David has presided over thousands of hearings and more than 700 trials. He has delivered in excess of 1,400 professional lectures, published over 40 articles in professional publications, and has published over 1,400 blog posts regarding the law, technology, and professionalism. David is a student, a teacher, a critic, a coach, and a leader. He lives in Pensacola, Florida with his wife, Pamela Langham, Esq.
JUDGE FRANK R. MCKAY
Judge FRANK R. MCKAY is an Appellate Judge and Director for the Georgia State Board of Workers' Compensation where he served as Chairman and Chief Appellate Judge for eight years.
Judge McKay received the 2019 National Judge Comp Laude Award from WorkCompCentral.  He is a Past-President of the Southern Association of Workers' Compensation Administrators (SAWCA).  He served on the Board of Directors for the National Association of Workers' Compensation Judiciary (NAWCJ).  He served on the Board of Directors for the International Association of Industrial Accident Boards and Commissions (IAIABC) and serves on the Board of Advisors for the Workers' Compensation Institute (WCI). He served on the Board of Directors of Kids' Chance of Georgia. He is a Fellow in the College of Workers' Compensation Lawyers (CWCL).  He is an Advisory Committee member of the Workers' Compensation Research Institute (WCRI) and serves on Georgia's Statewide Opioid Task Force.
He came to the Board in 2013 from private practice where he was a partner in the Stewart, Melvin and Frost law firm in Gainesville, Georgia. His practice was concentrated in workers' compensation, and he tried and presented many cases before the Administrative Law Judges and the Appellate Division of the State Board and appeals to the Superior Courts and the Georgia Court of Appeals. He was a former Special Assistant Attorney General handling workers' compensation claims for the State of Georgia. He was on the State Board's Advisory Council prior to being appointed the Chairman by the Governor of Georgia in 2013 and 2017.  He was reappointed a Director and Appellate Judge by Governor Brian P. Kemp in 2021.
He obtained his law degree (J.D.) from Walter F. George School of Law, Mercer University, and his undergraduate degree (B.A. Economics) from Clemson University.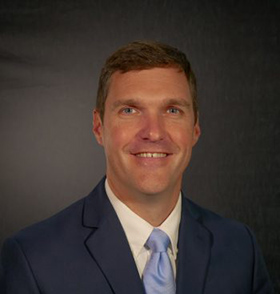 Ryan Miller
Ryan Miller serves as the Executive Director of the Office of Workforce Development, also known as AccelerateMS. Legislation in 2020 created the office and vested within it the power to develop and deploy workforce strategies and solutions for the entire state. Ryan began his tenure as its first director in April 2021 and has begun building a highly skilled team of committed professionals who all share his passion for positive change.
AccelerateMS is tasked with developing new workforce strategies designed to help Mississippians increase their career opportunities and assist Mississippi employers in their need of a highly skilled workforce. Previously, Ryan spent 13 years working within the Haley Barbour Center for Manufacturing Excellence (CME)at the University of Mississippi. In his years of service at the University, Ryan worked with the state community college system, state and federal legislative delegations, and economic development agencies as he positioned the CME to increase its service to industry and students. His experience and love for his home state drive his commitment to continuous improvement and enhanced opportunity.
Ryan earned an undergraduate degree from the University of Mississippi, Croft Institute for International Studies and his Juris Doctorate from the University of Mississippi, School of Law. Ryan resides in Madison, MS with his wife, Erin F. Miller, and their three (3) children.
Step Morgan
Director of Admissions
Reformed Theological Seminary
A native Mississippian, Step spent 20 years as a manager, consultant, and corporate trainer in the field of customer service before enrolling as a Master of Divinity student at RTS. Prior to enrollment he served as a Ruling Elder and is presently a candidate for ministry in the Presbyterian Church in America (PCA).
Step and his wife, Jessica, have five children. They are members of Pear Orchard Presbyterian Church.
Exhibitors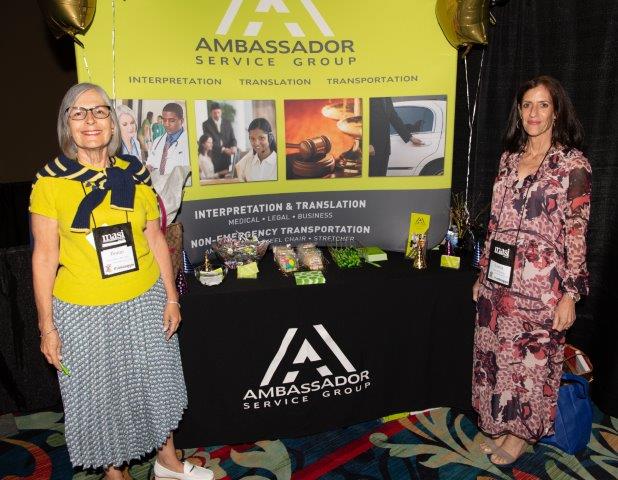 Make plans to visit the following exhibitors at this year's Spring Conference!
Ambassador Service Group
Capital Ortho
Carlisle Medical
Central Adjustment Company
CorVel
DigiStream Investigatons South Florida
Genesis Information Services, Inc.
HealthMed
M. Joseph Medical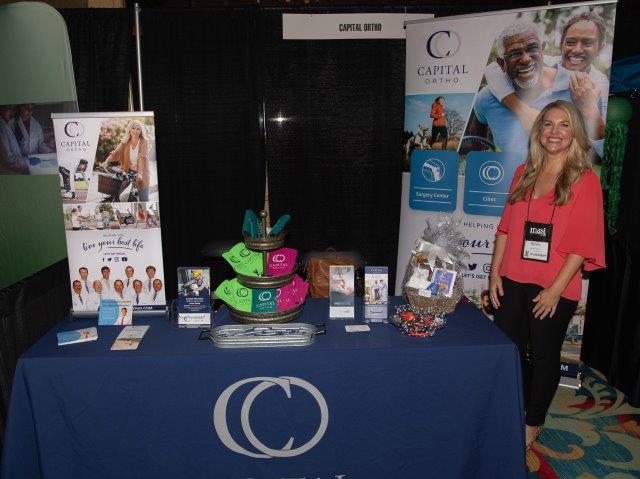 Methodist Rehabilitation Center
Mississippi Physicians Care Network
NeuroRestorative
NewSouth NeuroSpine
Nexus Health Systems
NRC Tass
Priority Transportation & Language Services
Software Consulting Services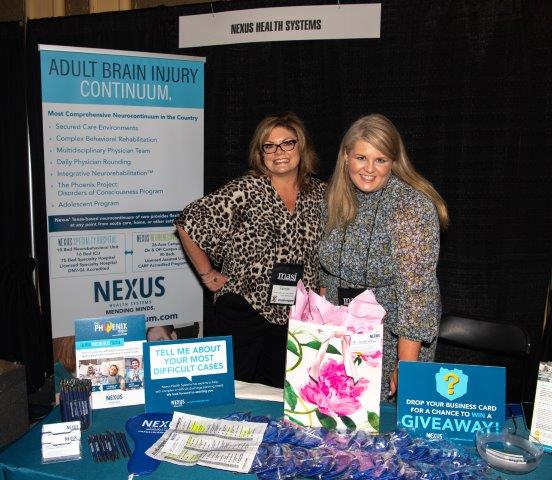 Southern Behavioral Health
St. Dominic Memorial Hospital
TerraClaim & SmartCompliance
The Case Management Group
UMMC Center for Telehealth
UMMC Neurosurgery
Vona Case Management
WAM (Workforce Ancillary Management)
Wright Rehabilitation Services, Inc
Sponsors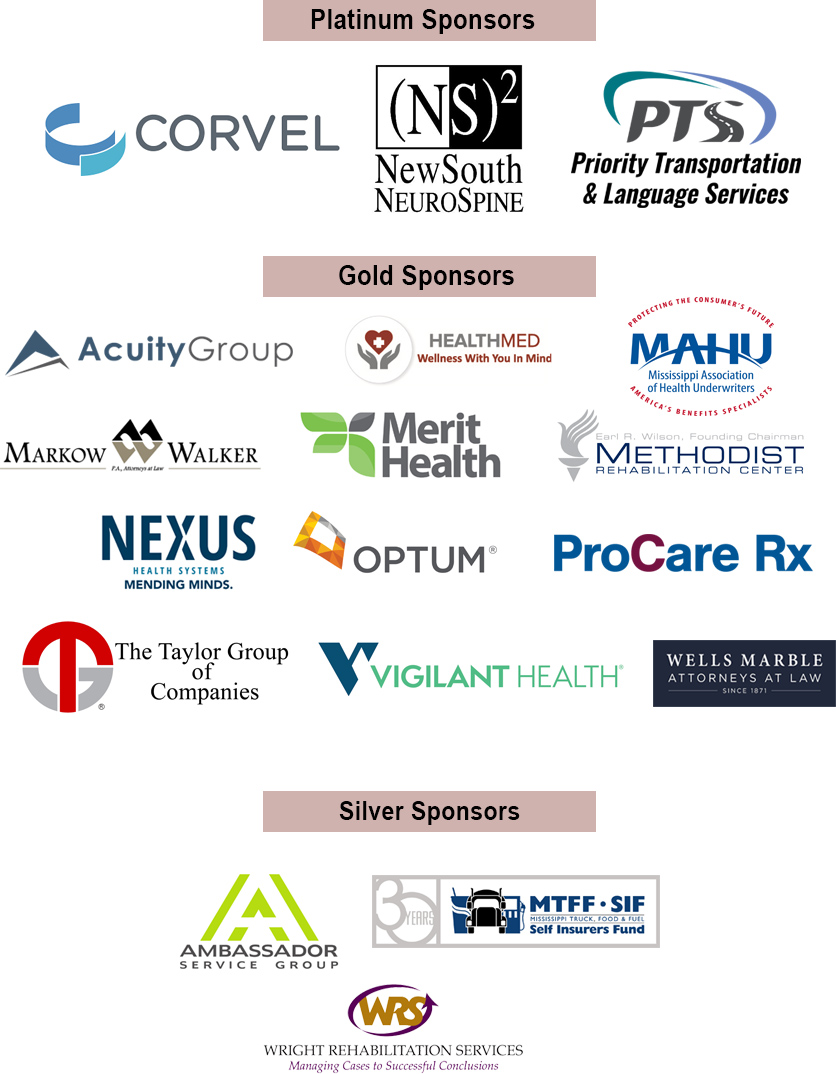 Register Now